JOIN OUR MAILING LIST FOR EXCLUSIVE COUPONS!
Car Wash Cleaning Tip: Start At the Top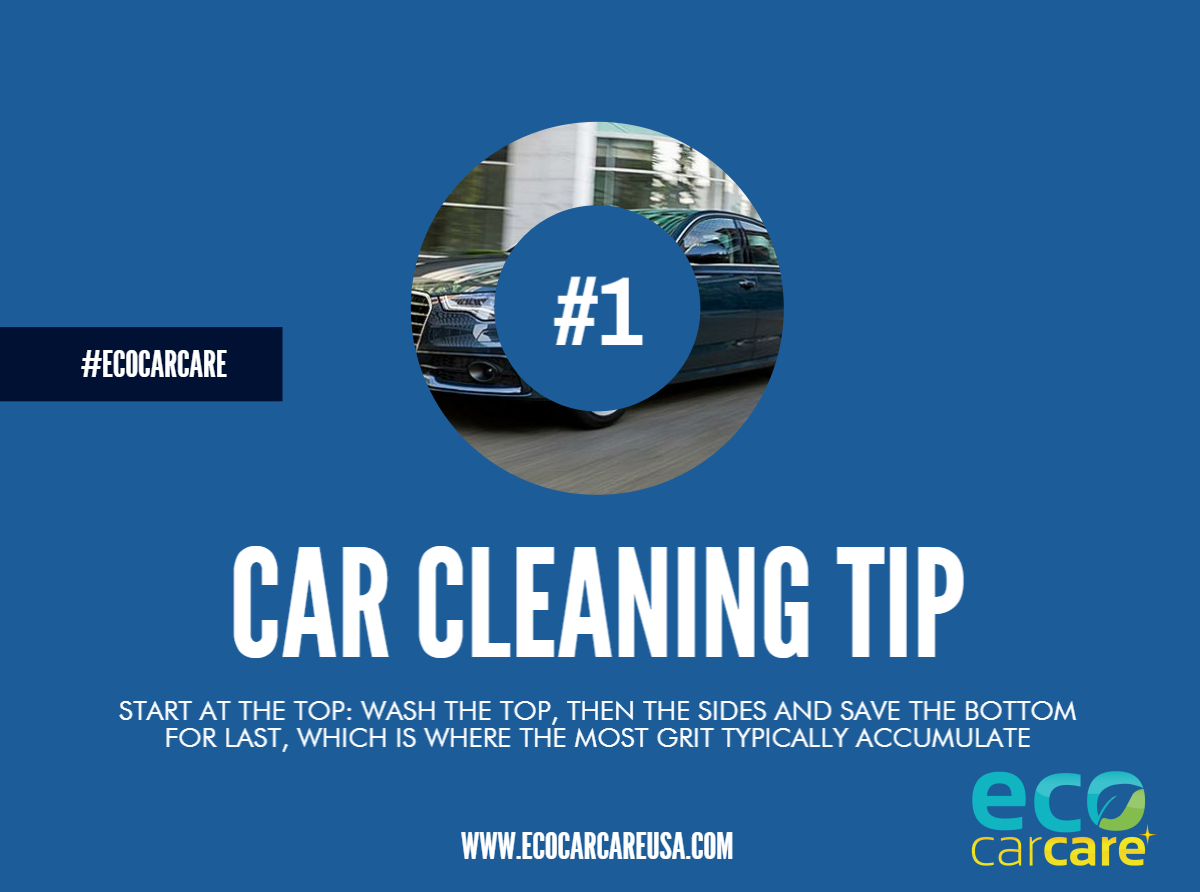 Car Cleaning Tip:
Start at the top, wash the top then the sides and save the bottom for last, which is where the most grit typically accumulate. Eco Car Care recommends starting at the top and working down, for example starting on the roof of your car and working your way down the car.
While this is very true for the standard car wash with a water hose, it actually is not a huge deal with the water-less car wash. The reason its so much more important with a standard wash is because there is a water hose involved and its crucial to let the water flow over the car from top to bottom. This creates a sheeting action that helps minimize pooling of water while taking all the dirt out and letting it run down.