JOIN OUR MAILING LIST FOR EXCLUSIVE COUPONS!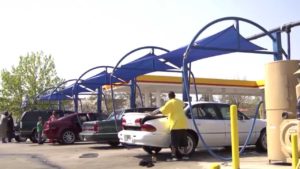 Types of Car Washes
Posted: 05/10/16 8:39 PM
TYPES OF CAR WASHES AVAILABLE TO THE PUBLIC
There are three types of car washes: Conveyor, In-Bay Automatic, and Self-Service. The Experienced Workers' Compensation Specialist In full service conveyor car washes a conveyor belt catches the vehicle's wheel, pulling the automobile through the tunnel to clean it with the use of
... Read More →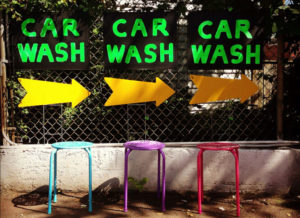 What Types of Professional Car Washes Are There?
Posted: 04/15/16 8:05 PM
Most professional car washes can be classified as conveyor, inbay automatic, or self-service systems. These are described below. In a conveyor car wash system, the car moves on a conveyor belt while the exterior of the car is washed. The two basic technologies that are available for the conveyor wash cycle are friction and frictionless. The fricti
... Read More →