ECO FRIENDLY CAR WASH | WATERLESS TECHNOLOGY
Less Water, Bio-Degradable, Safe, Environmentally Friendly
Safe For All Cars
Traditional car washes use harsh soaps and machinery that scratch you paint overtime. Eco Car care uses high end biodegradable products that spray onto the vehicle without damaging the paint. Eco Car Care Auto Wash & Wax is effective in removing 100% of the dirt on your car.
Convenient & Cashless
With a click of a button Simply book and pay. Pay securely online with your debit card, and you're ready to get your car washed anywhere. Within a few minutes we will confirm the status of your wash and a wash technician will be on their way.
Certified Wash Technicians
We actually CARE about the condition and quality of your car. Our wash and detailing technicians go through rigorous training to maintain your vehicles finish. Only after graduating from Eco Car Care University can our waterless car wash techs touch your car.
Peace of Mind
Every technician goes through a background check and professional training course. All technicians/washes are covered by Eco Car Care's $1M general liability policy. Up to _____ per incident. Relax we got you covered.
Exceptional Service
Our purpose is make you feel care for and care about! Eco car care is an open, easy to reach company. Give us a call or email us within our business hours and one of our customer service representatives will be available to help.
Save Water
The average car wash uses about 60 or more gallons of water. How much is 60 gallons of water? Well, about the size of a large bath tub. So yeah, that's a lot of water. The current car wash industry in the US alone wastes 1,260,000 tons of water daily.
OUR SERVICES | ECO CAR CARE
Less Water, Bio-Degradable, Safe, Environmentally Friendly
The very best in waterless car wash formulas and eco friendly car wash products. Below are some of the products that we use when detailing your truck, car, van, commercial trucks, buses, planes, and motorcycles. Our products are 100% eco friendly. Our Waterless Car Wash is safe around children and pets, while cleaning off the dirt on your vehicles body, the wheels, and windows.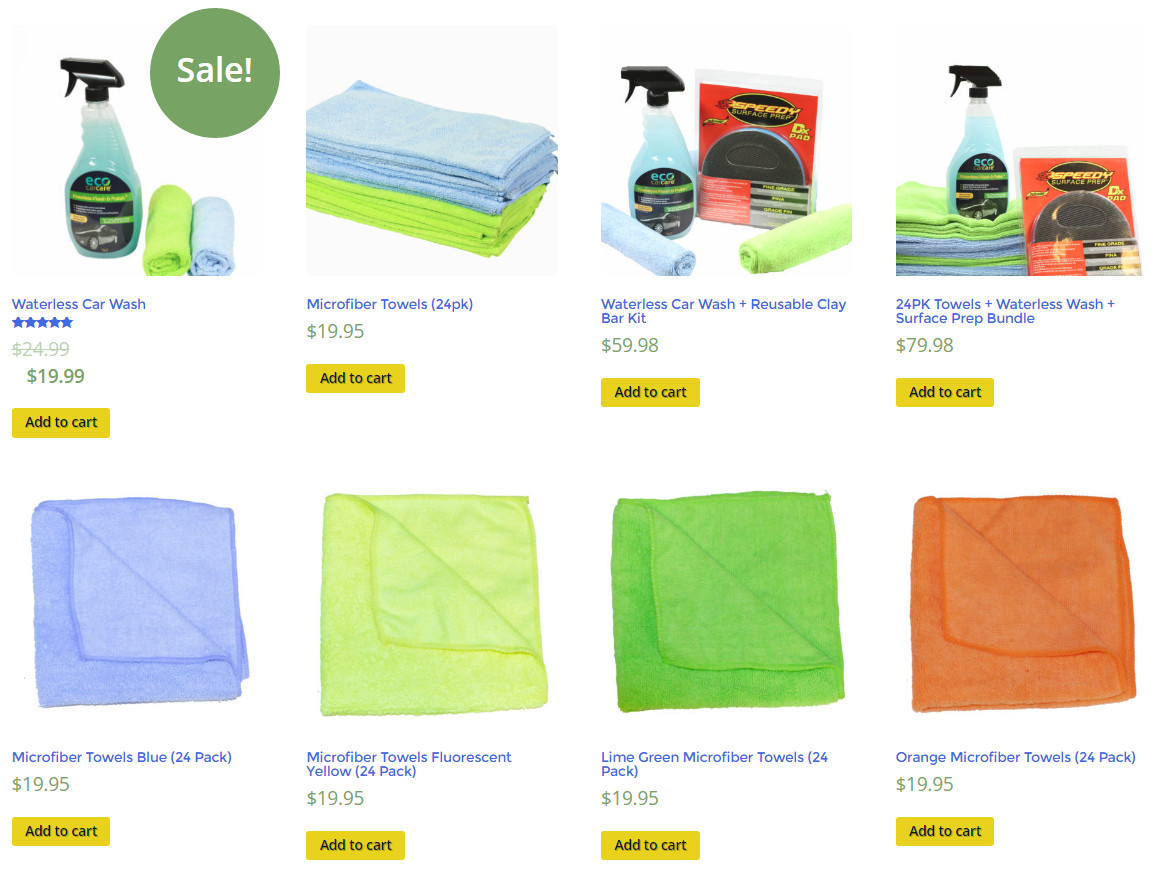 ECO CARE CARE | BLOG & INDUSTRY NEWS
Read the Latest on Eco Car Care & The Waterless Car Wash Industry